This was only going to be a two-night stop-over on our way to Northern California, but we ended up blowing a bearing and spending a week here during July 4th. While we were sad and frustrated about the breakdown, this was a really great place to be stranded.
Mountain Valley RV Park is located at Mountain Valley Airport in Tehachapi, California. It's not a real airport, though: it's for gliders! They're the cutest and quietest planes to live near, and it was a lot of fun to watch them take off and land during the day. As an added bonus, the grassy part of the air field is filled with prairie dogs!
This park does not have full hookups! Note that their "full hookup" sites on their website are not water, sewer, and electric. They have water and electric at these sites, but tanks must be dumped at their dump station. This would not have been a big deal under normal circumstances, but since we were in rough shape due to the breakdown, it was a bit of a headache by mid-week. They do have a shower room but because of the pandemic, we just didn't feel safe using it if we didn't have to.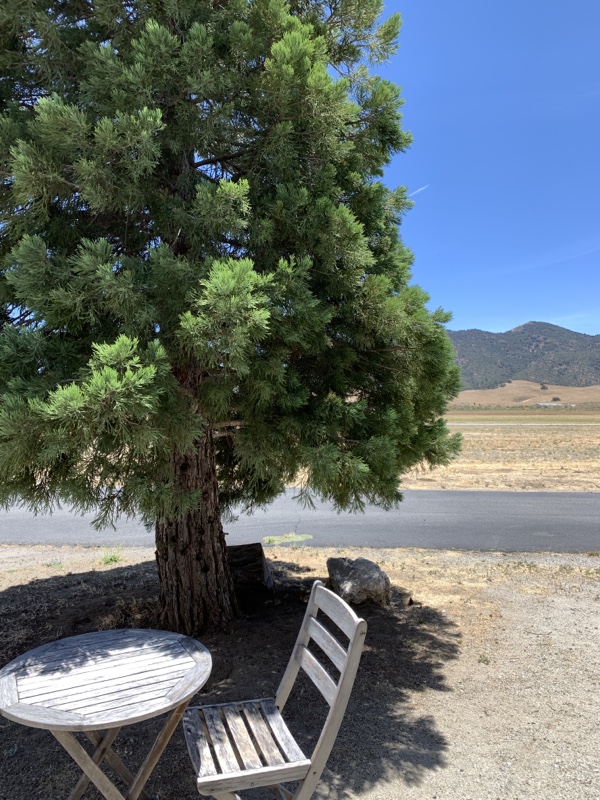 This park was simple, quiet, and nice. All sites are pull-thrus. In addition to showers, there was a very spacious and clean laundry room. The sites weren't level, but we had enough blocks to make it work. There are beautiful trees, and a nonstop wind.
We had fantastic T-mobile cell coverage, too.
There is a one-week limit on stays, and they offer Good Sam and Escapees discounts.
I definitely recommend calling ahead, because the park was full when we got there (making us even more grateful to them for accommodating our need to extend our stay!) but they don't have an answering machine, so make sure you call during business hours.